8:58 AM
The Shredder , Posted in
MM art ms paint
,
ms paint
,
0 Comments
I was playing Mike Tyson's punch out last night for some old time kicks and I happen to unlock a secret that I didn't know about. I beat King Hippo is record time(first round 1min knock out) and then some text came across the screen "congratulations! You have unlocked King Hippo's Brother ND head football coach Charlie Weis! Good luck Mac and don't love a glove!". I was shocked. I got to choose between Mouton or Forcier for playing characters. I then beat Charlie Weis to a pulp and knocked him out with a 11 seconds left. Not sure how this made it into the game. Maybe back in the Day Nintendo had a way of going into the future or had their own Denard Robinson.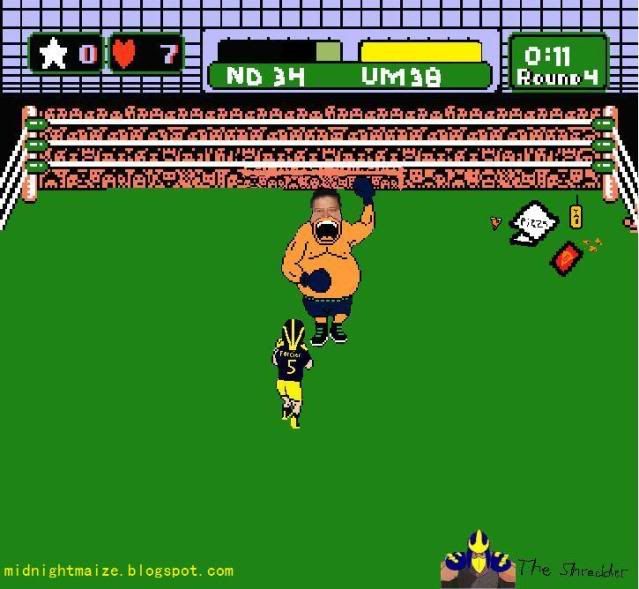 HD Versions: http://i100.photobucket.com/albums/m32/RTA24/punchoutcharlesmoutonton-2.jpg

http://i100.photobucket.com/albums/m32/RTA24/punchoutcharlesmou-2.jpg

Programing Note: This should be my last fat joke at Charles for the year.. I think. Also Live Blog tonight at 12:00am EST.