1:58 AM
The Shredder , Posted in
black um jersey
,
MM art ms paint
,
ms paint
,
night game
,
0 Comments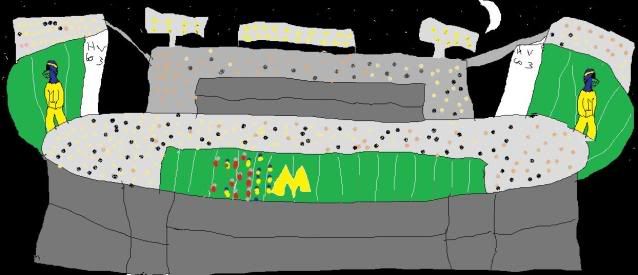 In my very first MS Paint I wrote about my trip to the future. I saw the first Michigan Night game with players wearing maize jersey's. I saw it with my own eyes. Was I in the wrong future? Maybe while I was jumping around living great Michigan moments I stepped on a butterfly or my old self stole the almanac from me that I bought while in the year 2025. Now that I think of it I did see an old man wearing a tin hate with rusted blades on the shoulders.. Could it have been me? If so he stole the almanac and it made an alternate timeline where Michigan plays it's first night game in 2011! Not 2025. Great Scott! What about the jumbo HD trons? Hmmm Many questions little answers.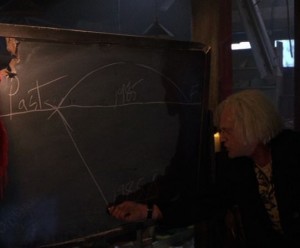 The good news is that, I got the early scoop on the what jersey's Michigan will be wearing for the 2011 night game. I got a mole inside Adidas that got me a spy picture of Tate coming in and trying out the night game jersey's. It's just what the fans want. A few user over at the Mgoboard have asked about having black jersey's. Well Adidas listened...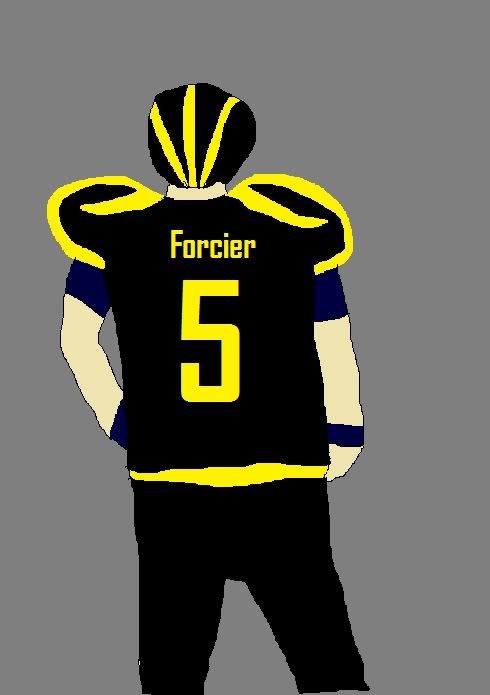 This is the only spy photo we could get but the jersey's look to be black with a black helmet and wings on the shoulders. Word is these will only be used for night games. These will fly off store shelves for sure.