2:16 AM
The Shredder , Posted in
100th awards nominees
,
1 Comment
Well the 100th Live blog is finally here. It seems just like yesterday that I stared this little blog. I had zero readers and spent most my nights alone,board and feeling silly for starting Midnight Maize. Well one night some dude named Hulk showed up on my door step. We chatted a bit and before you know it he was showing up every night. Hulk went on to help get others to come join MM and now have a good number of regulars and a handful of good writers.
I would like to thank all the MMers who show up almost every night and keep this guy company. Even in the dead of the boring off season where the hot topic might be "OMG OSD likes Harry Potter way too much", you guys keep coming and I just wanna thank you. Now off to the read carpet to see what awards we will be passing out at the 100th live blog!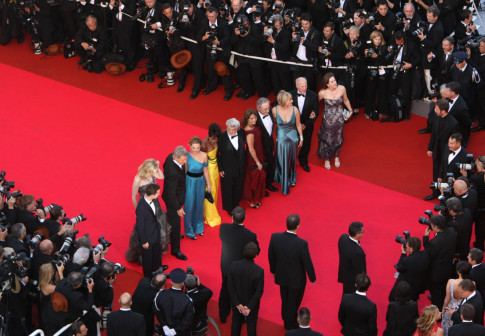 Best Midnight Maizer
SCS
Hulk
Dark Blue
TOB
Seth9
JC
Worst Midnight Maizer
Dark Blue
OSD
Jen
Hulk
Best Lurker
NBL
WLA
Tater
Best Writer
SCS
Tater
Seth9
Dark Blue
Worst Writer(poll)
SCS
Dark Blue
The Shredder
Best Meltdown
Jen
TOB
Biggest Douche
Hulk
Dark Blue
Wish they would go away award
Jen
Hulk
WLA
OSD
Best Rookie
TheLastProphet
CWoodson
MMW
Best ND fan
Irish
....
Best Female MMers
Jen
Hulk
The we don't really feel like we know you award
GOBLUE4EVR
Flysociety3
Sec20
NBL
Topic I hate the most
NHL Hockey
Soccer
OSD love affair with Harry Potter
MLB
Clueless Award
Dark Blue
OSD
Best Post(links/poll)
Seth9-
Merits of Championships four parts
The Shredder-
Damn that Fetuatitus
Tater-
The End of Shamateurism: a Good Thing
Dark Blue-
Must of got lost…
John S-
Interview with 2011 Chaparral OL/DL Andre Yruretagoyena
SCS-
Life at Yost
The 100th Midnight Maize Live Blog Awards have been brought to you by Tater's Fresh Rub Downs. For the freshest rub downs in the biz today!
Tune into the 100th Live Blog Wednesday night at 12am!